In reflecting back over the last seven years since I bought my first turnkey rental property, I've had a lot of time to see where the challenges with turnkeys have typically resided. I've learned from looking at both my own turnkey properties as well as hundreds of other investors who have bought them as well.
I want to share the challenges I have seen with turnkeys, so if you are possibly thinking of investing in one or more of them, you can set your expectations accordingly and look for various ways to mitigate risk.
Before I go on, though, I want to clarify a major point.
The problems and challenges that can exist with turnkey properties are rarely different from the problems and challenges that can exist with any other rental property.
Always remember that "turnkey" is a way of buying a property, not of owning a property. Once you buy a rental property, whether you bought it turnkey or not, it is still a rental property like any other.
The only reason I'm specifying turnkeys for this article is because turnkeys are often advertised as "hands-off," so I think it can feel especially discouraging when something doesn't go quite right. The hope with turnkeys is that you never have to put any effort into them, but turnkeys are still just rental properties, and there is no way to ever know that nothing will go wrong. If there were, everyone would buy a rental property!
There is also a difference between turnkey properties purchased in turnkey condition (meaning no work is required) and turnkey properties that are specifically purchased from turnkey providers. For the most part, this list applies to either, but know that my experience is primarily with properties that come from the turnkey providers.
So, what are the biggest challenges I've seen happen with turnkeys over the years? The list isn't long, but it actually does cover every problem I've seen over the years!
The 5 Most Frustrating Turnkey Rental Issues Investors Face
1. The first tenant sucks.
This one is often the most discouraging because it can happen so early into ownership of your turnkey. Think about it—you buy a property that is advertised to cash flow from day one, and someone else is doing all of the work for you so you should be able to hang out poolside with a drink in your hand with no worries in the world. Then, all of a sudden, you aren't receiving rent checks and you catch wind that your property manager may have to pursue eviction. Or you are getting rent payments, but they are late every month and you never know if the time for eviction is around the corner. So much for that poolside pina colada going down with ease. This goes against the exact reason you bought a turnkey!
This is super frustrating, and it can certainly make you question whether you made a good investment or not. But trust me when I say that one bad tenant is far from your investment going belly-up. Now, if you end up with 10 bad tenants in a row, then that's another story. But your first one being bad isn't necessarily a sign of future problems or demolished cash flow. As with any problem on a real estate investment property, you've got to put your emotions aside, not fear the worst, and do what you need to do.
If you get the bad tenant out in a decent amount of time and then you and the property manager are diligent about who you select, you should be able to minimize loss. This is can tough if the tenant doesn't do enough to warrant eviction and so they stay for a prolonged amount of time, but just remember that payment is payment, and it's not a permanent situation. Still, take into consideration whether the reason you have a bad tenant is because the property manager assigned to manage your property is bad. Don't assume this right off the bat, but keep an eye peeled for your property manager not doing his/her job.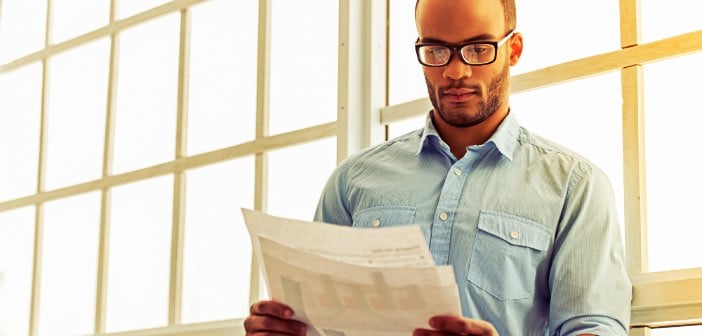 2. The property manager is subpar.
If your property manager does in fact slide on his/her job, you could be in for a rollercoaster. While I don't think this is always the case, I can say that every bad tenant I've ever had in my properties came from a bad property manager. I've been through a few rounds of property managers on my properties, so I know exactly how frustrating (and expensive!) it can be. Also, property management isn't typically a turnkey company's strong suit. They often offer property management because it's part of the buying model, but in reality, they are much better skilled in dealing with the properties and their rehabs directly rather than customer service.
A lot of turnkey companies outsource their property management now, which has been highly effective in a lot of cases. But regardless, you have to keep an eye on the PM and be ready to make a switch if necessary. But again, even if that happens, it's still not the end of the world. Yes, it can be frustrating and hurt your wallet a bit, but just as with a bad tenant, you can make a switch and be fine. Leave the emotions out of it as much as possible, and you'll be along for a smoother ride. My biggest mistake has been waiting too long to fire the PM and hire a new one. I knew something was off in their performance, but I always talked myself out of it, only to find out later my suspicions were correct. This is where you should never be completely hands-off with a turnkey or any other rental property you buy.
3. There are unexpected maintenance headaches.
Because your turnkey property should in theory be sold to you in perfect condition, it can definitely be a blow if there is a serious maintenance issue not too far into your ownership. I actually haven't seen this one happen much, but part of that is because I really encourage everyone to get a third party property inspection prior to closing on their turnkey. I have seen buyers close on a property before the seller has time to complete certain items, and then they seem to have a hard time getting those items completed as promised, but I also don't encourage people to close prior to everything being verified as completed (for that exact reason).
I had an instance with one of my turnkeys where I ended up having to replace a heating unit, for a significant amount of money, and when I went back to the original property inspection report, I realized that the unit had not been tested because the inspection was done in the summer. so no heating was tested. That mistake falls on me for not having that more thoroughly checked, regardless of the time of year. It was definitely frustrating because the property should have come with a perfect heating unit, but it didn't. I've had other maintenance issues with my properties but none that were as direct of a "turnkey mishap" as that one. Everything else was due to other issues or caused by tenants. That one heating unit was something that shouldn't have happened with a turnkey property. But again, that was on me for not checking it in the inspection report. As with the tenants or property managers, as long as the problem isn't continuous and on-going for an extended amount of time, it's not going to kill your investment.
4. You run into freak-of-nature problems.
Sometimes, the purchase is simply a scam. Fortunately, no turnkey company I've worked with has fallen into this category. I have, however, heard of companies who have sold people "turnkey properties" that were never actually turnkey properties or even performing properties. This was common back in the earlier days of the crash when a lot of internationals were buying turnkey properties and never coming to the U.S. to ever see the properties, so a lot of people got away with selling properties not as advertised. Even more recently, there have been reports of people never receiving the property as advertised and ending up stuck with an un-rehabbed property with no tenants. Fortunately, there are very few of these situations these days, but I know they exist. Proper due diligence, however, should mitigate this risk entirely, so be sure you are on top of it.
5. You encounter a series of unsolvable issues.
In all of the turnkey purchases I have witnessed (hundreds), I've only seen this happen twice.
Read The Rest On BiggerPockets.